Assistant Professor of Internal Medicine and
Adjunct Assistant Professor of Pathology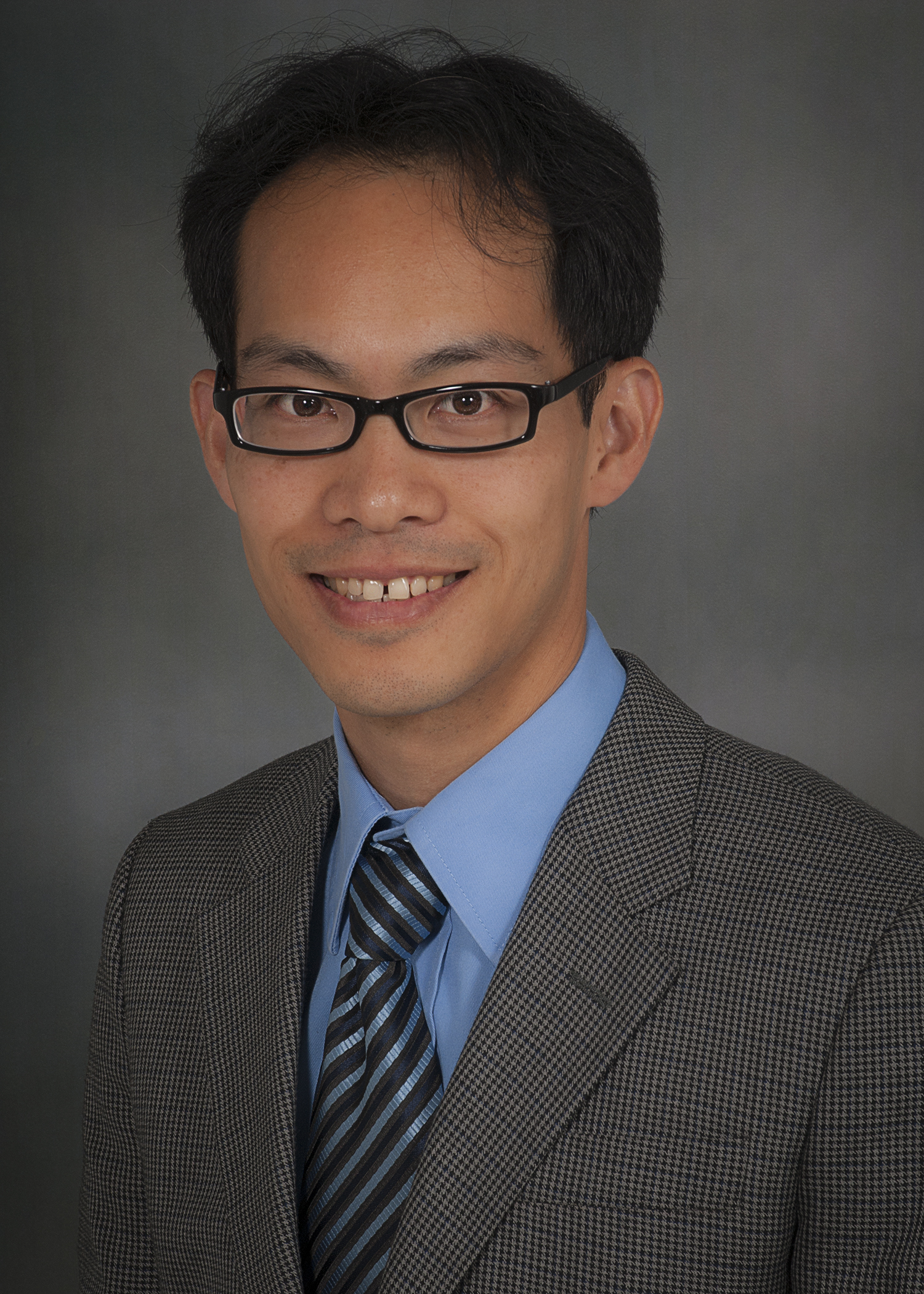 B.Sc. University of British Columbia
M.Sc. University of British Columbia
M.D. Wake Forest University School of Medicine
Daniel Leung's Lab Page
Daniel Leung's PubMed Literature Search
Daniel Leung's Google Scholar
Molecular Biology Program
MAIT cells, cholera, oral vaccines, diarrheal diseases
Research
Diarrheal diseases are the second leading cause of death in young children globally, and we are working to understand how the gut's immune system works to combat diseases such as cholera. Yet we are also working to understand how this same immune system may also be responsible for long-lasting gut dysfunction in both the residents of, and travelers returning from, developing countries.
We are interested in improving gut health worldwide using cutting edge immunological, genomic, and microbiological approaches. Our current research projects include:
Cholera infection and vaccination in children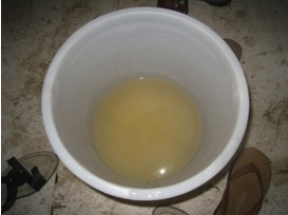 Cholera is an acute dehydrating diarrheal disease caused by Vibrio cholerae, endemic in over 50 countries, and affecting over 3 million people each year. Currently available oral cholera vaccines have a lower efficacy and shorter duration of protection in young children compared to adults. Funded by the NIAID, and in collaboration with Dr. Firdausi Qadri, PhD, and colleagues at the International Centre for Diarrhoeal Disease Research, Bangladesh (icddrb,b), we are investigating the immune responses of children following both wild type cholera infection and cholera vaccination. We have identified a number of major differences between infection and vaccination, specifically pertaining to memory B cells, memory T cells, innate T cells, antibody avidity, and polysaccharide-specific responses. We are interested in how these factors differ between children and adults, and the impact of host factors, such as malnutrition, micronutrient deficiency, and enteropathy, on these responses. We have recently begun a collaboration with investigators at Johns Hopkins, MSF, and the WHO on a project to look at how such host factors influence immunogenicity in those receiving the oral cholera vaccine in Africa. We have also embarked on efforts to use field-adapted serologic surveys to estimate the burden of cholera in locations where infrastructure for microbial and clinical detection may be suboptimal.
Mucosal Associated Invariant T (MAIT) cells in enteric infection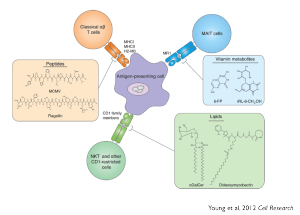 MAIT cells are innate-type T cells that represent 3-8% of circulating T cells in healthy adults, and are found in the intestinal mucosa, mesenteric lymph nodes, and the liver. In acute pulmonary bacterial and mycobacterial infection, MAIT cells home to mucosal sites and are depleted in the periphery. Little is known about the role of MAIT cells in enteric infections. We have recently demonstrated that in both adults and children, circulating MAIT cells are activated during acute V. cholerae infection, and that they are possibly associated with antibody responses to T cell-independent antigens. We are continuing our investigation of MAIT cells by examining their interactions with effectors of adaptive immunity, as well as how MAIT cell activity is transcriptionally regulated.
Immune responses after acute intestinal infection
Suboptimal oral vaccine responses in children of developing countries have been linked to environmental enteropathy, a poorly understood condition that refers to chronic alterations in intestinal permeability, absorption, and inflammation. We are interested in how enteropathy influences antigen-specific antibody and T cell responses in children receiving oral cholera vaccine, and the contribution of innate immune effectors to longterm enteropathy following acute enteric infection. We have an ongoing study examining the fecal host trancriptomics of children as they recover from different types of diarrheal diseases, and in vivo studies using an animal model looking at systemic immunity following acute intestinal infection.
Post-Infectious Irritable Bowel Syndrome (PI-IBS) and enteropathy following longterm travel
Longterm travelers to developing countries, such as missionaries, aid workers, and military personnel, frequently suffer from diarrheal diseases while abroad, and many continue to experience gastrointestinal symptoms even after return. Studies of Peace Corp Volunteers returning from South Asia, performed nearly 50 years ago, characterized persistent episodic diarrhea in a subset of volunteers, some of whom continued to have symptoms several years later. These symptoms were associated with increased gut permeability, malabsorption, and small intestinal inflammation on histology. In collaboration with Dr. Ashok Tuteja in the Division of Gastroenterology, we are investigating the immune correlates of Post-Infectious IBS and enteropathy in longterm travelers returning from Low-Income Countries. We are interested in characterizing the immunological and microbial factors associated with gut healing, in hopes of uncovering potential interventions to treat those with enteropathy.
Selected Publications
Charles RC, Nakajima R, Liang L, Jasinskas A, Berger A, Leung DT, Kelly M, Xu P, Kovác P, Giffen SR, Harbison JD, Chowdhury F, Khan AI, Calderwood SB, Bhuiyan TR, Harris JB, Felgner PL, Qadri F, Ryan ET (2017). The plasma and mucosal IgM, IgA, and IgG responses to the Vibrio cholerae O1 protein immunome in adults with cholera in Bangladesh. J Infect Dis, 216(1):125-134.

Azman AS, Bouhenia M, Iyer AS, Rumunu J, Laku RL, Wamala JF, Rodriguez-Barraquer I, Lessler J, Gignoux E, Luquero FJ, Leung DT, Gurley ES, Ciglenecki I (2017). High Hepatitis E Seroprevalence Among Displaced Persons in South Sudan. Am J Trop Med Hyg, 96(6):1296-1301.

Andrews JR, Leung DT, Ahmed S, Malek MA, Ahmed D, Begum Y, Qadri F, Ahmed T, Faruque ASG, Nelson EJ (2017). Determinants of life-threatening diarrheal disease at hospital presentation: evidence from 22 years of admissions in Bangladesh. PLoS Negl Trop Diseases 11(4): e0005512.

Gruninger RJ, Johnson RA, Das SK, Nelson EJ, Spivak ES, Contreras JR, Faruque AS, Leung DT (2017). Socioeconomic Determinants of Ciprofloxacin-resistant Shigella Infections in Bangladeshi Children. Pathog Immun.

Michal Stevens A, Esposito DH, Stoney RJ, Hamer DH, Flores-Figueroa J, Bottieau E, Connor BA, Gkrania-Klotsas E, Goorhuis A, Hynes NA, Libman M, Lopez-Velez R, McCarthy AE, von Sonnenburg F, Schwartz E, van Genderen PJ, Scott Benson L, Leung DT (2017). Clostridium difficile infection in returning travellers.LID – 10.1093/jtm/taw099 [doi]. J Travel Med, 24(3).

Uddin MI, Islam S, Nishat NS, Hossain M, Rafique TA, Rashu R, Hoq MR, Zhang Y, Saha A, Harris JB, Calderwood SB, Bhuiyan TR, Ryan ET, Leung DT, Qadri F (2016). Biomarkers of Environmental Enteropathy are Positively Associated with Immune Responses to an Oral Cholera Vaccine in Bangladeshi Children. PLoS Negl Trop Dis, 10(11), e0005039.

Tsuha S, Taniguchi T, Shiiki S, Narita M, Leung DT (2016). Clinical characteristics of laboratory-confirmed leptospirosis in Okinawa, Japan, 1974-2015: high incidence of Jarisch-Herxheimer reaction. Trans R son Trop Med Hyg, 110(9), 558-565.

Iyer, AS, Bouhenia M, Rumunu J, Abubakar A, Gruninger RJ, Pita J, Lino RL, Deng LL, Wamala JF, Ryan ET, Martin S, Legros D, Lessler J, Sack DA, Luquero FJ, Leung DT, Azman AS (2016). Immune Responses to an Oral Cholera Vaccine in Internally Displaced Persons in South Sudan. Sci Rep, 6, 35742.

Aktar A, Rahman MA, Afrin S, Faruk MO, Uddin T, Akter A, Sami MI, Yasmin T, Chowdhury F, Khan AI, Leung DT, LaRocque RC, Charles RC, Bhuiyan TR, Mandlik A, Kelly M, Kovac P, Xu P, Calderwood SB, Harris JB, Qadri F, Ryan ET (2016). O-Specific Polysaccharide-Specific Memory B Cell Responses in Young Children, Older Children, and Adults Infected with Vibrio cholerae O1 Ogawa in Bangladesh. Clin Vaccine Immunol, 23(5), 427-35.

Giddings SL, Stevens AM, Leung DT (2016). Traveler's Diarrhea. Med Clin North Am, 100(2): 317-30. Link

Leung DT, Chisti MJ, Pavia AT (2016). Prevention and Control of Childhood Pneumonia and Diarrhea. Pediatr Clin North Am, 63(1): 67-79. Link

Leung DT, Das SK, Malek MA, Qadri F, Faruque AS, Chisti MJ, Ryan ET (2015). Concurrent Pneumonia in Children Under 5 Years of Age Presenting to a Diarrheal Hospital in Dhaka, Bangladesh. Am J Trop Med Hyg, pii: 15-0074. Link

Bennett MS, Round JL, Leung DT (2015). Innate-like lymphocytes in intestinal infections. Curr Opin Infect Dis, (5): 457-63. Link

Khan AI, Chowdhury F, Leung DT, Larocque RC, Harris JB, Ryan ET, Calderwood SB, Qadri F (2015). Cholera in pregnancy: Clinical and immunological aspects. Int J Infect Dis, 39: 20-24. Link
Falkard B, Uddin T, Rahman MA, Franke MF, Aktar A, Uddin MI, Bhuiyan TR, Leung DT, Charles RC, Larocque RC, Harris JB, Calderwood SB, Qadri F, Ryan ET (2015). Plasma Leptin Levels in Children Hospitalized with Cholera in Bangladesh. Am J Trop Med Hyg, 93(2): 244-9. Link
Shahunja KM*, Leung DT*, Ahmed T, Bardhan PK, Ahmed D, Qadri F, Ryan ET, Chisti MJ (2015). Factors Associated with Non-typhoidal Salmonella Bacteremia versus Typhoidal Salmonella Bacteremia in Patients Presenting for Care in an Urban Diarrheal Disease Hospital in Bangladesh. PLoS Negl Trop Dis, 9(9): e0004066. Link
Sayeed MA, Bufano MK, Xu P, Eckhoff G, Charles RC, Alam MM, Sultana T, Rashu MR, Berger A, Gonzalez-Escobedo G, Mandlik A, Bhuiyan TR, Leung DT, LaRocque RC, Harris JB, Calderwood SB, Qadri F, Vann WF, Kováč P, Ryan ET (2015). A Cholera Conjugate Vaccine Containing O-specific Polysaccharide (OSP) of V. cholerae O1 Inaba and Recombinant Fragment of Tetanus Toxin Heavy Chain (OSP:rTTHc) Induces Serum, Memory and Lamina Proprial Responses against OSP and Is Protective in Mice. PLoS Negl Trop Dis, 9(7): e0003881. Link

Urmi AZ*, Leung DT*, Wilkinson V, Miah MA, Rahman M, Azim T (2015). Profile of an HIV Testing and Counseling Unit in Bangladesh: Majority of New Diagnoses among Returning Migrant Workers and Spouses. PLoS One, 10(10): e0141483. Link

Leung DT, Bhuiyan TR, Nishat NS, Hoq MR, Aktar A, Rahman MA, Uddin T, Khan AI, Chowdhury F, Charles RC, Harris JB, Calderwood SB, Qadri F, Ryan ET (2014). Circulating Mucosal Associated Invariant T cells are Activated in Vibrio cholerae O1 Infection and Associated with Lipopolysaccharide Antibody Responses. PLoS Negl Trop Dis, 8(8): e3076. Link
Weil AA, Begum Y, Chowdhury F, Khan AI, Leung DT, LaRocque RC, Charles RC, Ryan ET, Calderwood SB, Qadri F, Harris JB (2014). Bacterial Shedding in Household Contacts of Cholera Patients in Dhaka, Bangladesh. Am J Trop Med Hyg, 91(4): 738-42. Link
Leung DT, Das SK, Malek MA, Qadri F, Faruque AS, Ryan ET (2014). Impact of ramadan on clinical and microbiologic parameters of patients seen at a diarrheal hospital in urban dhaka, bangladesh, 1996-2012. Am J Trop Med Hyg, 90(2): 294-8. Link
Alam MM, Leung DT, Akhtar M, Nazim M, Akter S, Uddin T, Khanam F, Mahbuba DA, Ahmad SM, Bhuiyan TR, Calderwood SB, Ryan ET, Qadri F (2013). Antibody avidity in humoral immune responses in Bangladeshi children and adults following administration of an oral killed cholera vaccine. Clin Vaccine Immunol, 20(10): 1541-8. Link
Leung DT, Uddin T, Xu P, Aktar A, Johnson RA, Rahman MA, Alam MM, Bufano MK, Eckhoff G, Wu-Freeman Y, Yu Y, Sultana T, Khanam F, Saha A, Chowdhury F, Khan AI, Charles RC, Larocque RC, Harris JB, Calderwood SB, Kovac P, Qadri F, Ryan ET (2013). Immune responses to the O-specific polysaccharide antigen in children who received a killed oral cholera vaccine compared to responses following natural cholera infection in Bangladesh. Clin Vaccine Immunol, 20(6): 780-8. Link
Leung DT, Das SK, Malek MA, Ahmed D, Khanam F, Qadri F, Faruque AS, Ryan ET (2013). Non-typhoidal Salmonella gastroenteritis at a diarrheal hospital in Dhaka, Bangladesh, 1996-2011. Am J Trop Med Hyg, 88(4): 661-9. Link
Leung DT, Chowdhury F, Calderwood SB, Qadri F, Ryan ET (2012). Immune responses to cholera in children. [Review]. Expert Rev Anti Infect Ther, 10(4): 435-44.
Arifuzzaman M, Rashu R, Leung DT, Hosen MI, Bhuiyan TR, Bhuiyan MS, Rahman MA, Khanam F, Saha A, Charles RC, LaRocque RC, Weil AA, Clements JD, Holmes RK, Calderwood SB, Harris JB, Ryan ET, Qadri F (2012). Antigen-specific memory T cell responses after vaccination with an oral killed cholera vaccine in Bangladeshi children and comparison to responses in patients with naturally acquired cholera. Clin Vaccine Immunol, 19(8): 1304-11. Link
Leung DT, Rahman MA, Mohasin M, Patel SM, Aktar A, Khanam F, Uddin T, Riyadh MA, Saha A, Alam MM, Chowdhury F, Khan AI, Charles R, LaRocque R, Harris JB, Calderwood SB, Qadri F, Ryan ET (2012). Memory B cell and other immune responses in children receiving two doses of an oral killed cholera vaccine compared to responses following natural cholera infection in Bangladesh. Clin Vaccine Immunol, 19(5): 690-8. Link
Leung DT, Bogetz J, Itoh M, Ganapathi L, Pietroni MA, Ryan ET, Chisti MJ (2012). Factors associated with encephalopathy in patients with Salmonella enterica serotype Typhi bacteremia presenting to a diarrheal hospital in Dhaka, Bangladesh. Am J Trop Med Hyg, 86(4): 698-702. Link
Leung DT, Rahman MA, Mohasin M, Riyadh MA, Patel SM, Alam MM, Chowdhury F, Khan AI, Kalivoda EJ, Aktar A, Bhuiyan MS, LaRocque RC, Harris JB, Calderwood SB, Qadri F, Ryan ET (2011). Comparison of memory B cell, antibody-secreting cell, and plasma antibody responses in young children, older children, and adults with infection caused by Vibrio cholerae O1 El Tor Ogawa in Bangladesh. Clin Vaccine Immunol, 18(8): 1317-25. Link